The Benedictine Sisters of Mount St. Scholastica in Atchison, Kansas, joyfully announce that on June 11, 2023, they elected Sister Mary Elizabeth Schweiger, OSB, as the 13th prioress in their 160 year history. A native of Lenexa, Kansas, Sister Mary Elizabeth entered the monastery in 1963. She received her bachelor's degree from Mount St. Scholastica College in education and earned master's degrees in theology from St. John's University (Collegeville) and in spirituality from Creighton University. She has served as teacher and pastoral minister primarily in the Kansas City area. Within the monastic community, she has previously been vocation minister, coordinator of oblate directors and subprioress. She is currently on the staff of Sophia Spirituality Center and director of its Souljourners program for training of spiritual directors. The sisters invite the public to celebrate with them at a Eucharist for her installation on Sunday, July 9, at 11:00 a.m. in St. Scholastica Chapel.
For the election of a prioress, outside facilitators assist in the process, and the president of the Monastic Congregation of St. Scholastica presides. We are so thankful for their able and inspiring presence.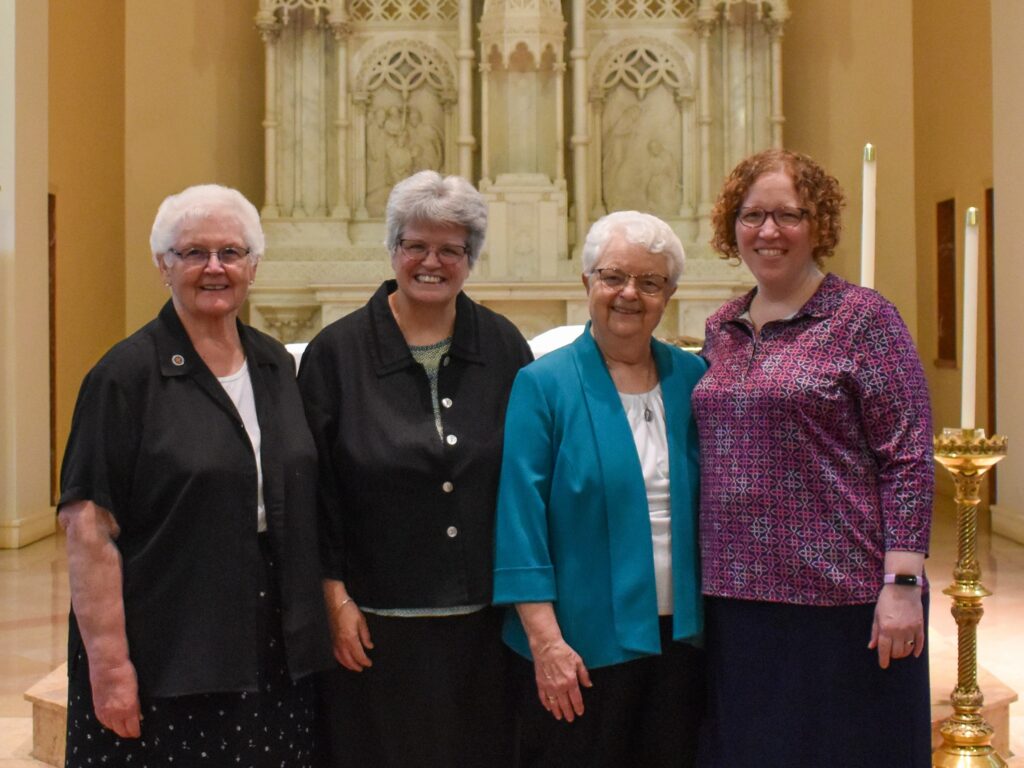 Pictured l. to r. are Sister Sharon Nohner, facilitator (St. Joseph, Mn.), Sister Lynn McKenzie, president (Cullman, Ala.), Sister Mary Elizabeth Schweiger, prioress-elect, and Sister Kimberly Porter, facilitator (Covington, Ky.).
Our Brazilian Sisters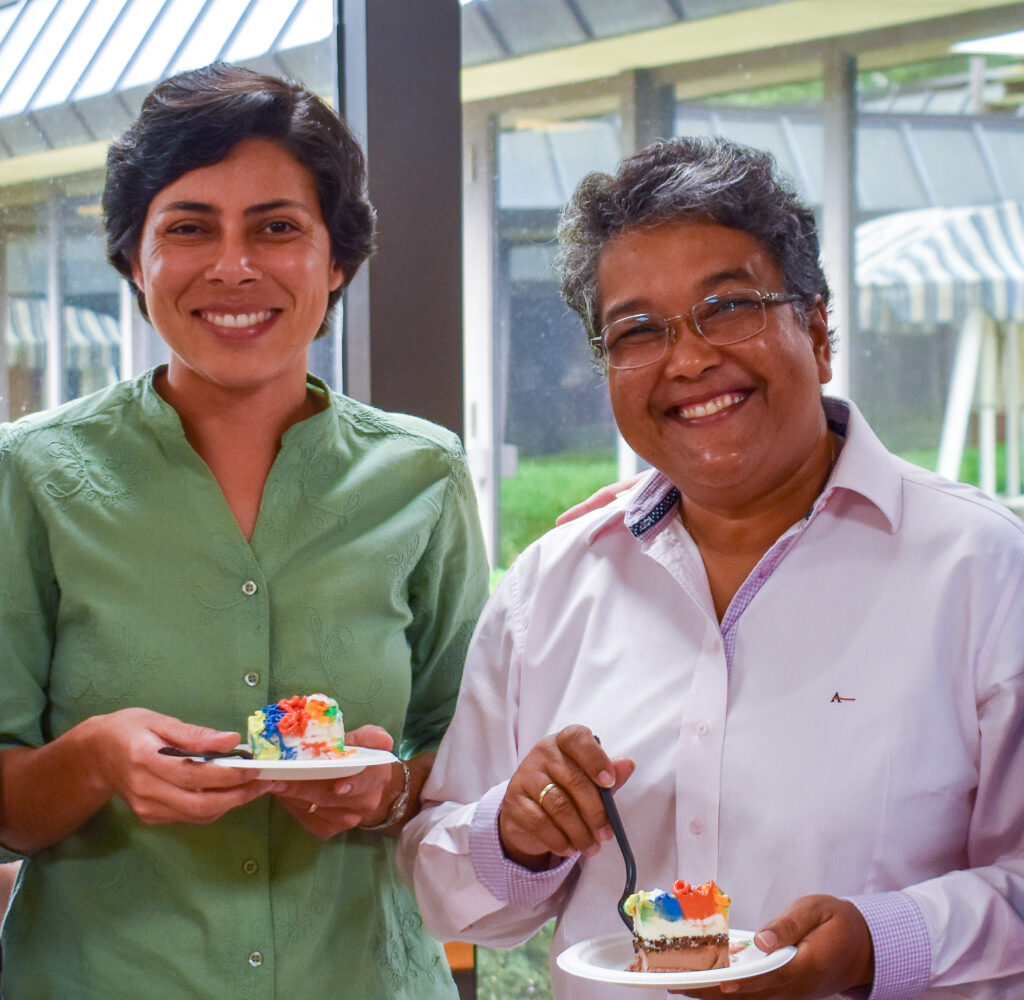 Sisters Gisélia Inacio Morais and Joselaine Ferreira are with us from our mission in Brazil. They arrived in time for the discernment and election of prioress and are staying until the installation.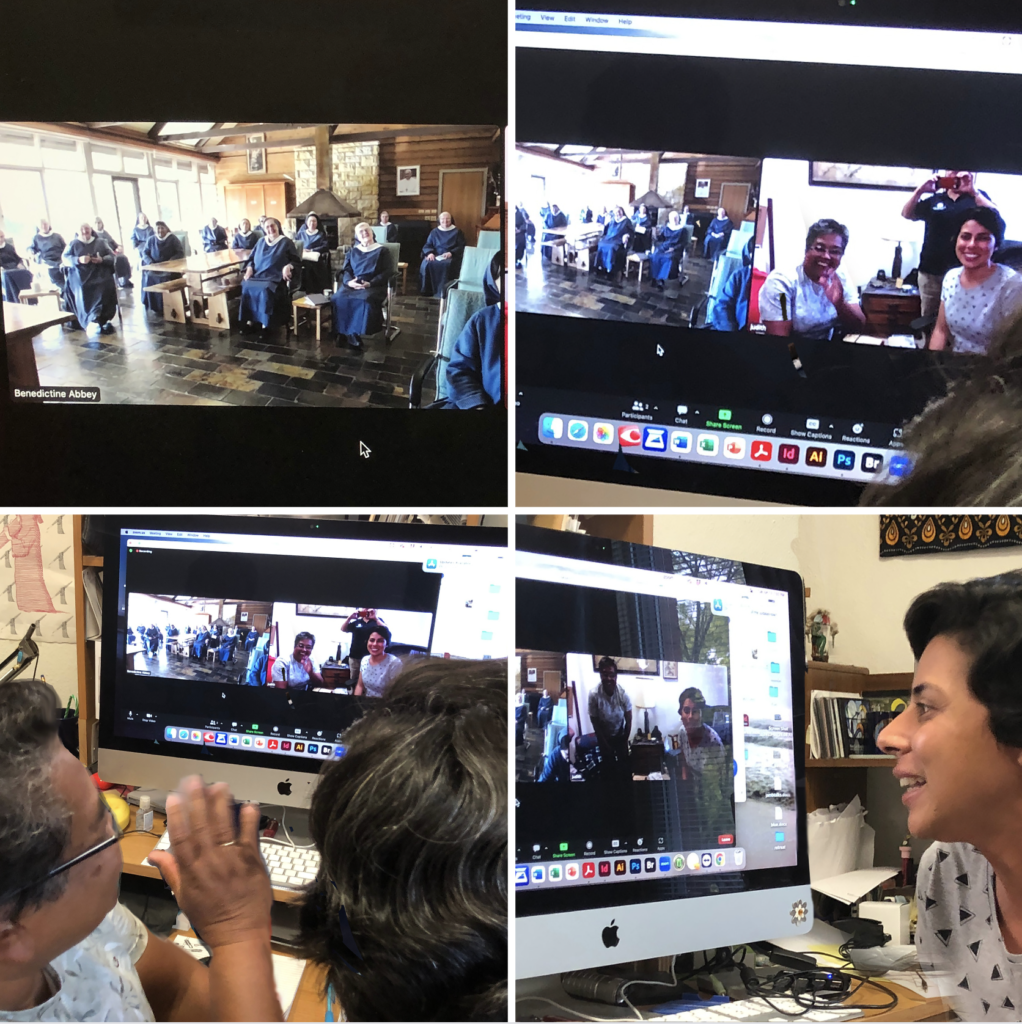 While here at the Mount, they met Benedictine nuns on the other side of the world at Jamberoo, Australia, who were having an online presentation from Sister Judith Sutera. It truly is a small world!
Diamond Jubilee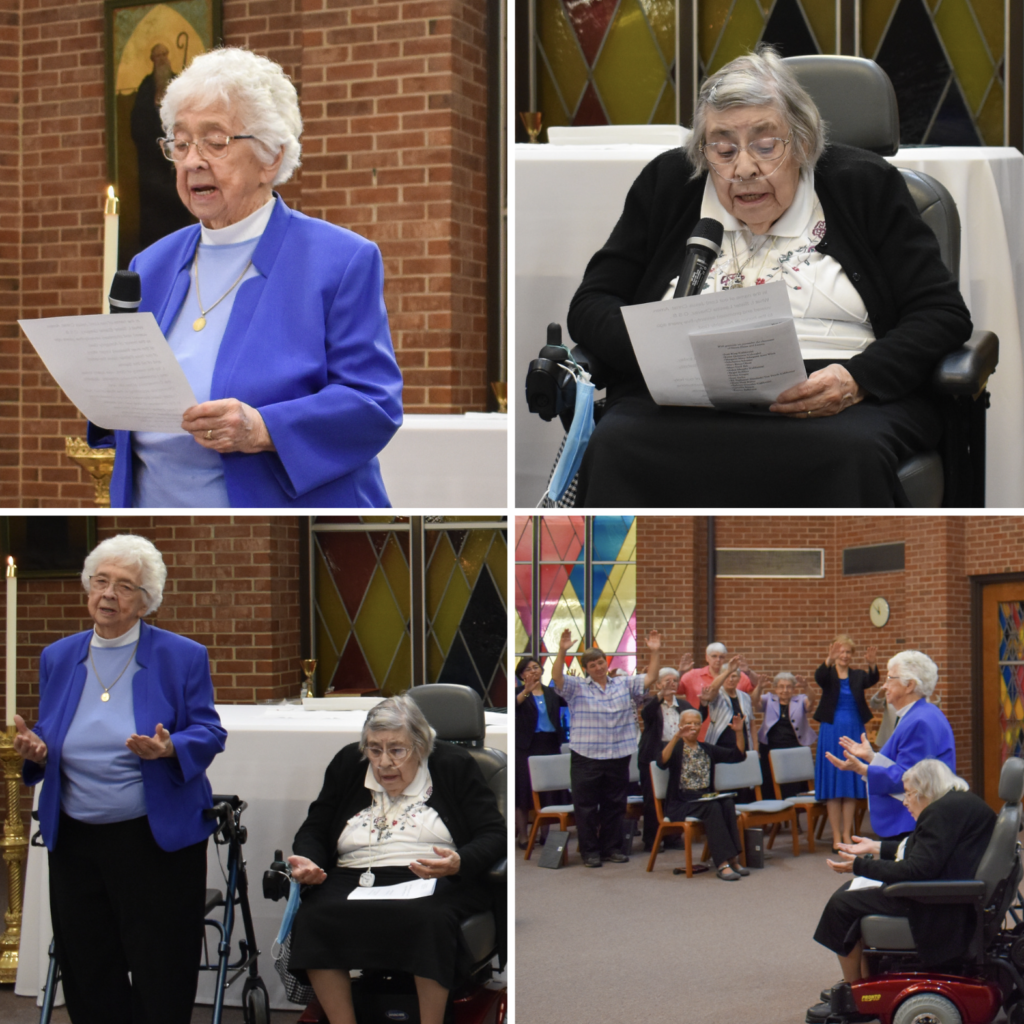 On Sunday, June 18 the community celebrated the Diamond Jubilee of our Sisters Elaine Gregory and Sister Laetitia Chavez. Congratulations to these two remarkable women for their fidelity throughout seventy-five years of monastic profession. Sister Elaine ministered as a teacher and administrator in schools in Kansas, Missouri, and Nebraska for many years.  She then traveled to the mission in Brazil, where she taught in the public school system, was director of the rural schools, coordinator of the adult literacy programs, and worked in parish ministry. Sister Laetitia taught for many years in elementary schools in Kansas and Missouri and was lead teacher at the Mount Mini Pre-School.