Religious women throughout the world celebrate their commitment milestones annually be it 25 years, 40 years, 50 years, 60 years and all decades even through 80 years of daily commitment to their call. Religious life has changed during those years, but the commitment to live the vows of poverty, chastity, and obedience has brought only a deepening of understanding of how to live the vows in present day. For Sisters of Charity of Leavenworth, the call to bring the fire of Christ's love to everyone, no matter who they are or where they may be is the context for the daily living of those vows.
This year the SCL Mother House and Ross Hall Sisters celebrated their milestone Jubilees on Saturday, Aug. 19, 2023. Below are photos from the day as well as a link to a 45-minute video created by Sister Rita McGinnis in honor of the Jubilarians.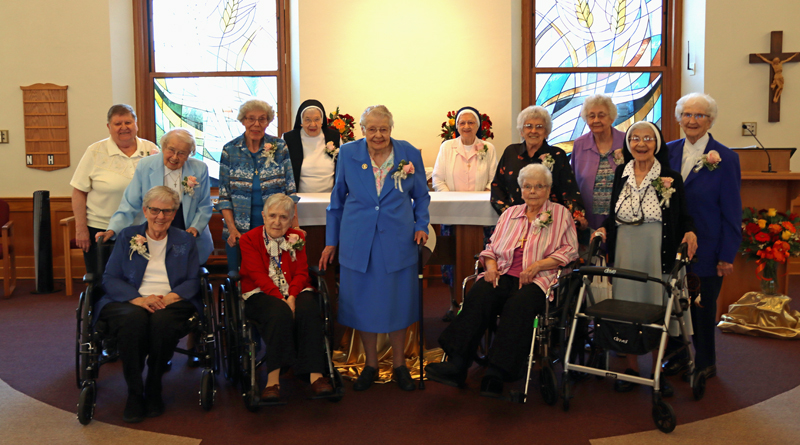 The Sisters in the Leavenworth and Lansing houses and SCL Associates celebrated three Jubilarians on Sunday afternoon, August 27. The celebrants were Sisters Judith Jackson, Eileen Marie Johnson. Both celebrating 60 year anniversaries. Melissa Camardo celebrates her Silver Jubilee commemorating 25 years of living the vows of consecrated life.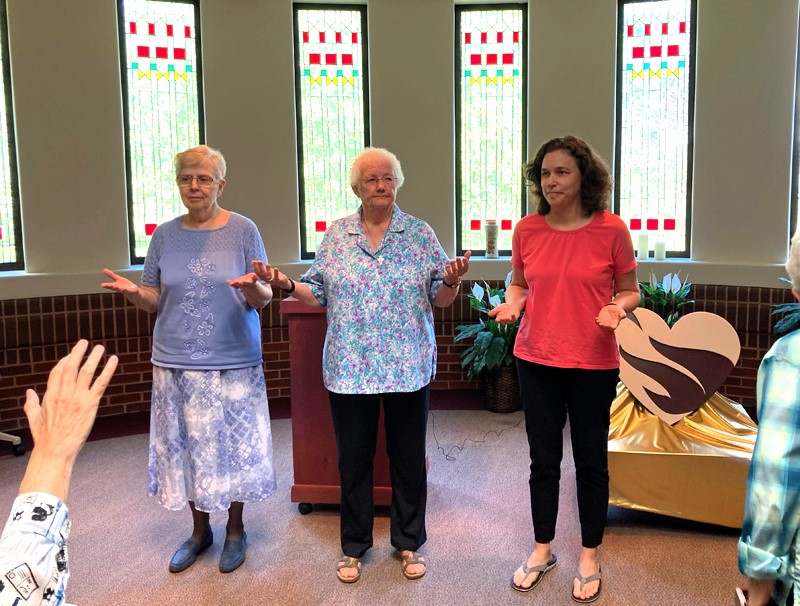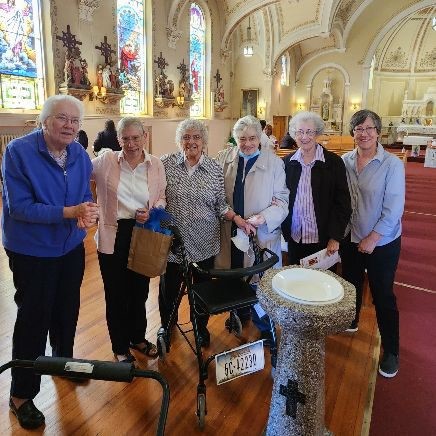 Sister Therese Bangert celebrated her 60th anniversary with Sisters and friends who live in the Kansas City metropolitan area.
Congratulations Jubilarians!